The electric shaver is composed of a stainless steel mesh cover, an inner blade, a micro motor and a shell. The net cover is the fixed outer blade with many holes on it, and the beard can extend into the holes. The micro-motor is driven by electric energy to drive the inner blade to move, and the beard extending into the hole is cut by the shearing principle. According to the action characteristics of the inner blade, electric shavers can be divided into two types: rotary and reciprocating. The power sources used are dry batteries, accumulators, and AC charging.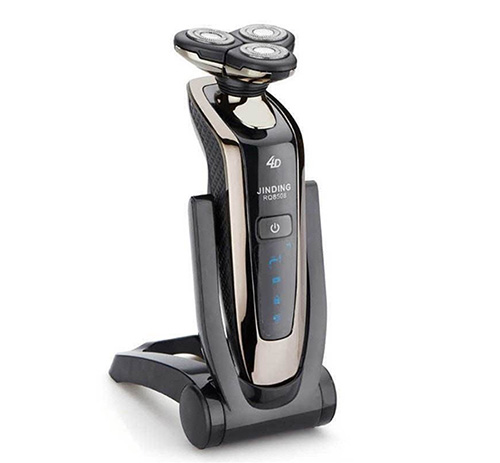 Product pain points: use noise is large, the motor temperature is too high when running at high speed,
grease consumption position: the position of the gear transmission structure of the transmission gear box
Achieved effect: silencer, lubrication, cooling, waterproof, prolonging service life
grease requirements: Micromotor drives three sets of planetary gear positions. The number of rotations of the motor is generally not high. The gears are generally made of plastic materials (POM/PA) and the temperature is not high. It mainly solves the problems of lubrication, noise reduction and waterproofing, and the cost is not Too high. Grease viscosity should not be too high.
Recommended grease:
Baoxing's BX-303 series is suitable for noise reduction and noise reduction;
BX-120 series, suitable for lubrication and cooling function;
BX-300 series, suitable for lubrication and filling function;
The BX-455 series is suitable for various waterproof and lubricating functions.
Dongguan Baoxing Lubricant Co., Ltd. has been focusing on the research and development of lubricants and greases for 13 years in various industries. The industry has mature experience and cooperates with customers across the country, reaching 10,000. Welcome to call our salesperson for consultation and provide free sampling.